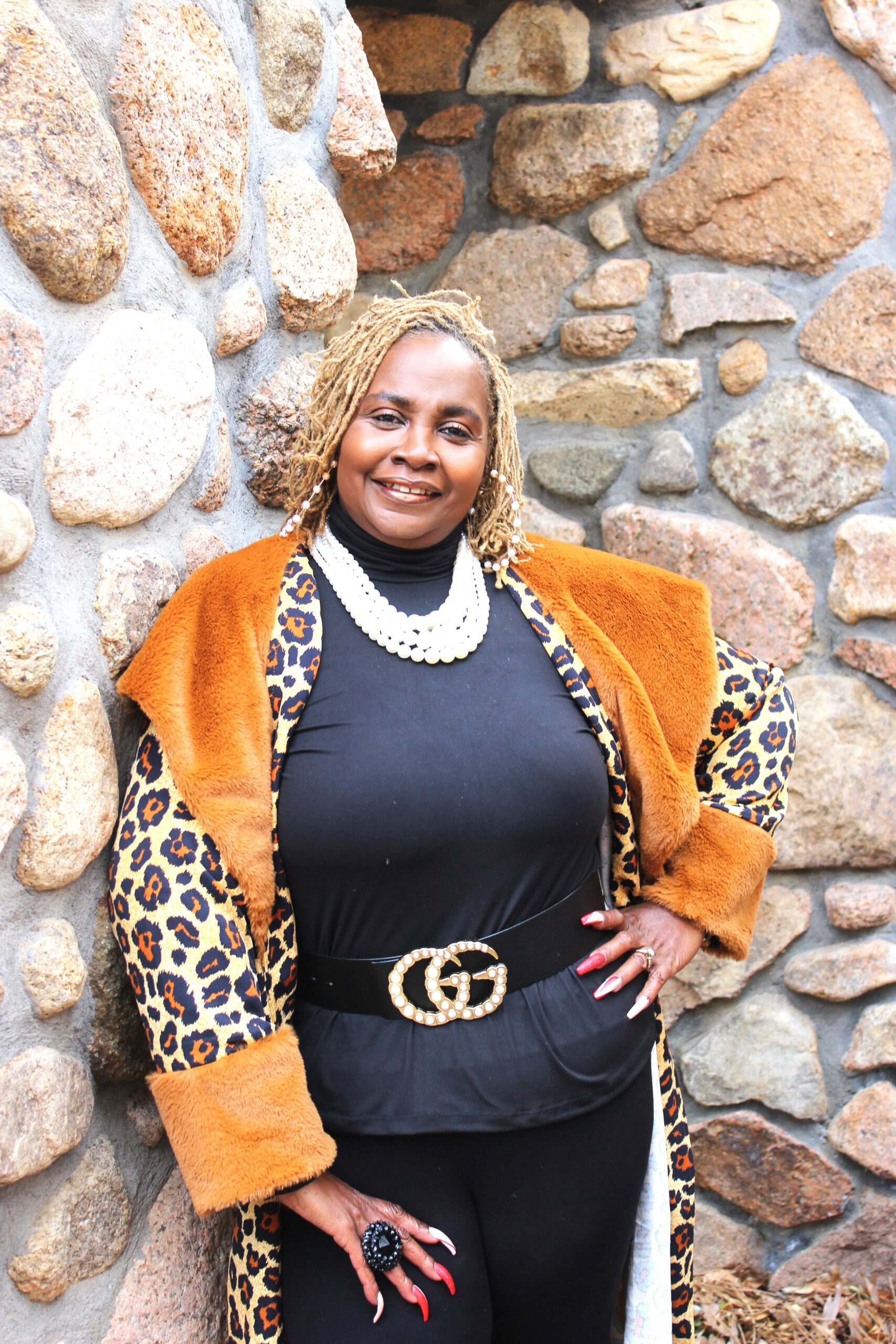 Lisa Jenkins: A Beacon of Hope, Empowerment, and Resilience
In a world often marred by adversity and challenges, the story of Lisa Jenkins, Founder and CEO of Kingdom Builder's Family Life Center (KBFLC), shines as a testament to the indomitable human spirit. Her journey is one of resilience, strength, and the unwavering pursuit of her life's purpose. Lisa's remarkable story unfolds like an epic tale, revealing a woman who has not only triumphed over her own struggles but has also become a beacon of hope for others. Soon, she will amplify her message through her upcoming podcast, "IamLisaJenkins."
Mrs. Lisa Jenkins is an African American woman and a survivor of domestic abuse. Her journey has been shaped by a series of remarkable life experiences. Armed with a bachelor's degree in social work from Limestone College in 2006 and a master's degree in Adult Education in 2011, she embarked on a path dedicated to making a profound difference in the lives of others. However, her path was far from conventional. It was marked by personal tribulations, including surviving domestic violence from her first marriage, a harrowing experience that lasted for five years.
At the age of 24, Lisa summoned the strength to break free from the shackles of an abusive relationship, a momentous decision that not only saved her own life but set her on a lifelong mission to serve and empower others. That fateful night, she made a solemn promise to herself and to a higher power: if she was spared, she would dedicate her life to helping those in similar situations.
True to her promise, Lisa has spent over 25 years advocating for domestic violence victims and underserved youth. Her commitment has seen her devote countless hours to volunteering and assisting in the empowerment of others. It is her mission to change the narrative around issues of domestic violence, sexual assault, and human trafficking, and she carries this mission with unwavering dedication.
Before Lisa was ready to start Kingdom Builders, she faced and conquered numerous personal struggles and challenges that life threw her way. Growing up, she considered herself the "black sheep" of her family, burdened with childhood trauma at an early age. She grappled with feelings of inadequacy and unlove, particularly from her mother.
At the tender age of 19, Lisa entered into her first marriage, despite the presence of red flags. She lacked the self-love and self-worth needed to extricate herself from a toxic relationship. However, after enduring five years of unimaginable hardship, she found the strength to break free, with her three precious children as the only bright spots from that tumultuous period.
In the aftermath of that tumultuous relationship, Lisa embarked on a journey of self-discovery and empowerment. She worked tirelessly to become not only the best mother for her three children but also the best woman she could be. Through years of self-reflection and healing, she learned to love herself and to embrace the powerful mantra, "I AM ENOUGH."
Today, Lisa Jenkins's story is one of transformation, resilience, and unwavering commitment to making a difference. As she prepares to launch her podcast, "IamLisaJenkins," we can only anticipate that her voice will resonate even further, carrying her message of strength and resilience to an even broader audience. Lisa Jenkins is indeed a beacon of hope, illuminating the path towards healing and a brighter future for all. Her story serves as a testament to the power of resilience, the strength of the human spirit, and the potential for positive change in the face of adversity.